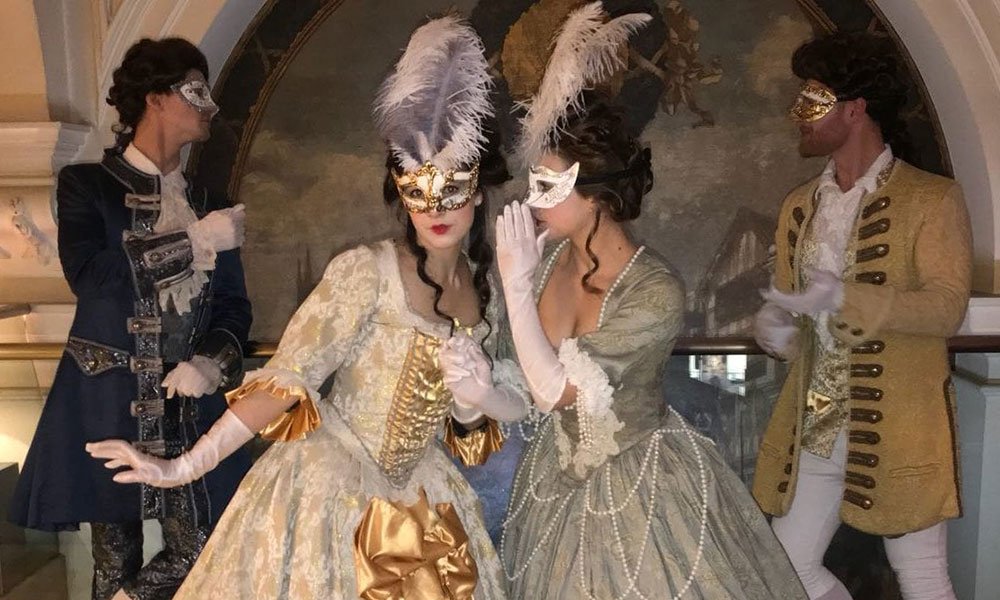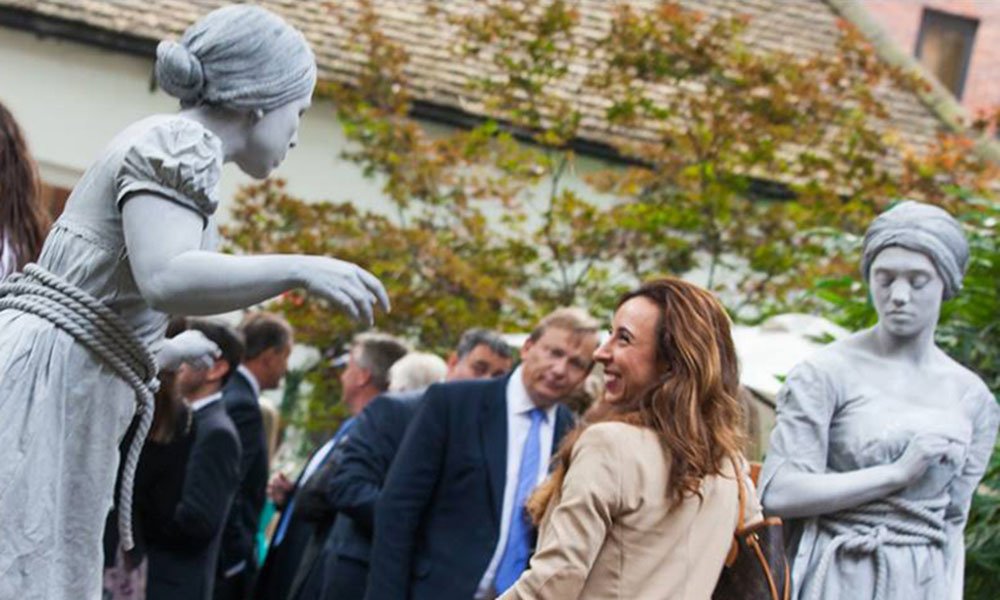 Register today to get your
FREE VOUCHERS & GUIDE
Party entertainment is no longer restricted to just music. There are plenty of funny and inventive acts out there to make your party interesting and spectacular, from visual spectacles to amusing interactive theatre. Below is a quick guide to just some of the acts on offer.
Venetian/Masquerade Characters
Elegant balls and events with a Venetian flavour will benefit enormously from these costumed characters and dance acts. Hire characters dressed in Venetian costumes to greet guests or host. Some party entertainment suppliers offer a full masquerade package with Venetian characters, fire performers, dancers and Venetian 'living' statues.
Living Statues
Surprise your guests with living statues. These performers dress in elaborate costumes and stand motionless, just waiting for guests to take a closer look. The living statue enjoys surprising guests with an unexpected wink or smile! They work well at events such as masquerade balls, Bollywood, Fire & Ice and Mardi Gras.
Living statues are a great way to get guests talking and laughing. They provide surprises, frights and giggles – and guests will love having their photos taken with them. There's a wide range of living statues to choose from including angels, cupids, Venetian characters, fairy queens and Ancient Egyptians.
Living Tables
Living tables make a unique centrepiece at any party. They consist of a table with a performer fitted into the middle. The performer is dressed in a highly decorative costume such as showgirl, carnival queen, Geisha or Ice Queen. Your living tables can be used to hand guests anything you like from cocktails, appetizers, cake, favours and party bags.
Dance Acts
Make your party memorable by hiring a dance act. There are lots of artists and styles to choose from, and many work well with popular party themes such as Bollywood, belly dancers, Salsa, Brazilian, Can-can, cheerleaders and ballroom.
Arcade Games, Consoles and Inflatable Games
Teenagers and big kids will love video arcade games and consoles. Hire simulators, driving games and shooting games from entertainment suppliers. Alternatively, hire a large screen TV and have your guests dancing and competing on the Wii.
Inflatable games are another way to get your guests interacting and laughing. Have them wear inflatable sumo suits and wrestle the night away. Alternatively, try duelling gladiators or bucking broncos.
Circus Acts
Treat your guests to a visual spectacular! Hire individual circus acts to provide 'mini' shows. Choose from acts such as escapologists, sword swallowers, acrobatics, snake charmers, stilt walkers, unicyclists and crystal ball readers.
Fire shows can involve a solo performer or a group. They will perform amazing tricks to surprise and delight guests and can supply you with a full pyrotechnic display to end your evening.
Interactive Theatre/ Walkabout Theatre
Not all theatre is limited to the stage! Imagine having the cast of Alice in Wonderland wandering around your event reinacting scenes from the story and interacting with your guests. Performances are scripted in places, but the majority is improvised, leaving room for passers-by to get involved in.
Stilt Walkers
Hire elaborately dressed stilt walkers to entertain and mingle with your guests. These are perfect for events that require a bit more subtlety, but still need a kick. Stilt walkers can be highly visual and amusing, from 18th century 'ladies' who have an eye for male guests, to flamingos with pink plumes and fluttering eyelashes!
Casino
Try your hand at poker, blackjack or roulette. Turn your party into a glamorous casino. Professional croupiers will guide first-timers on how to play the games. The casino suppliers will provide you and your guests with fun money – or you can have your own uniquely designed notes printed.
Banqueting Services In London